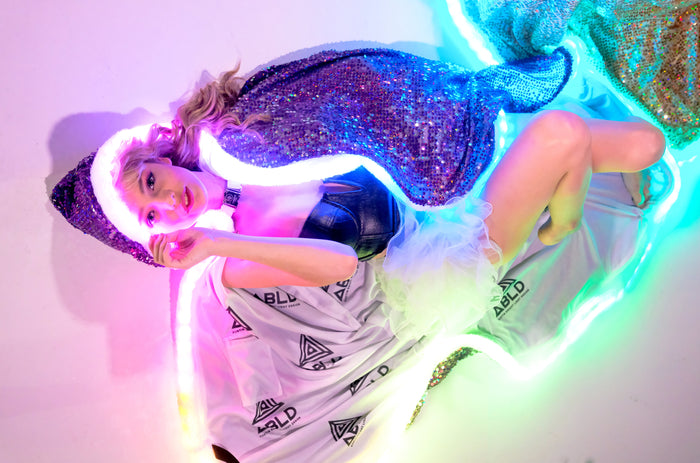 "If I can make it there, I'm gonna make it, anywhere!  It's up to you, New York, New York!" - Frank Sinatra
We are pleased to announce that as of October, you can now purchase your very own Firefly Cloaks from our new partners, Abracadabra NYC, in the heart of Manhattan!  After a lengthy process of seeking out qualified retail locations, we are very lucky to find a new outlet for our fashion with a well known and respected, full service costume shop like Abracadabra.  Reports have already come back of brisk sales and heavy rental interest! 
If you are in the Tri-State area, stop by and check out our wares in Manhattan yourselves!  Austin Bright Light Design is ecstatic to add to the nightlife scene of the city that never sleeps and a fashion mecca, the Big Apple.  Please patronize our friends at Abracadabra this holiday season!
About Abracadabra - Welcome to AbracadabraNYC! The world's most unique store, located in the heart of New York City!  Open year-round, we offer the best costumes, accessories, makeup and magic throughout the Tri-State area.
You'll find everything you need here at Abracadabra NYC! Costumes, wigs, makeup, props, rentals, magic, masquerade masks and much more. Whether you are looking for creepy or cutesy, we've got you covered!

Already have a costume in mind? Our friendly staff is happy to help you find or piece together what you're looking for. In addition, we have in-house seamstresses for those customers looking for something tailored and/or customized.
So what are you waiting for, come on by!
Store Hours: Monday-Saturday 10am to 10pm and Sunday 11pm-9pm
About Austin Bright Light Design- A startup in the heart of Texas with the mission to "Bring more light to your night!", ABLD is an innovator in high quality, lighted clothing and costumes that merge outrageous designs with the latest in electronics and LED technology at a price point that remains accessible to the masses.  Their flagship product, the Firefly Cloak™, has been featured on stage and in the crowd at concerts, festivals and dance clubs around the world including appearances on stage at major music festivals and on national TV with Shinyribs during his Austin City Limits Live (ACL Live) taping in season 43. 
ABLD costumes are meant to inspire, bring joy and spread smiles to friends and strangers alike as they draw attention to the wearer in a positive and social way.  If you want the latest and greatest in LED costumes and clothing, look no further than Austin Bright Light Design!